Offering You The Best
We help you achieve what you deserve.
We, the People Prowess
A Training Provider for Unique Courses and Workshop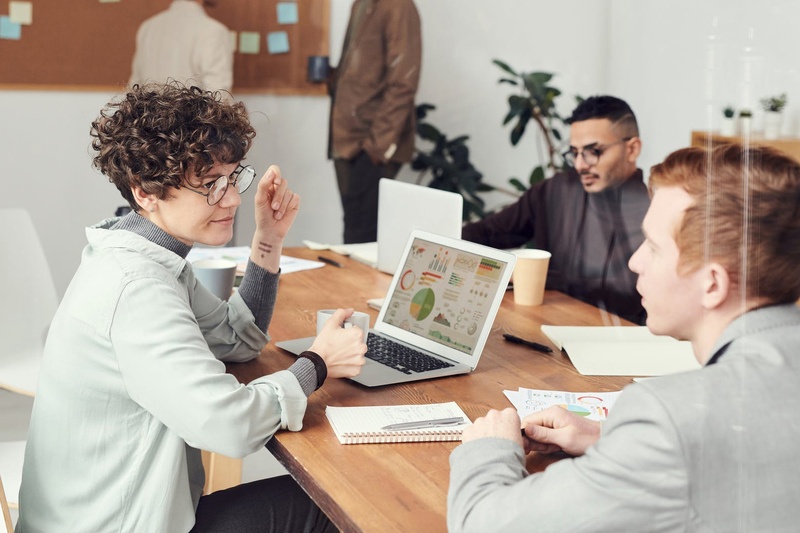 A group of industrial professionals got together for their monthly meet in their favourite coffee house back in May, 2016.
Bemoaning the lack of qualified professionals with adaptive skills for the modern workforce, particularly for their own companies, they hit upon the idea that maybe, they could solve this recurring problem. After all, what they were facing couldn't be any different to other professionals in the business world.
It wasn't as if there weren't training providers out in the market. In fact, it is a crowded field. But the question remained, "Why weren't potential candidates exhibiting the skills needed in the modern workforce?"
The three industrial professionals began drawing up plans for something new, something different. To start with, they asked, "How are we going to be different from others?" "What can we give what others can't?" "How can we make sure that what we provide is useful to the business world?"
Scribbling quickly on a napkin, they agreed that they would offer:
Professional certification programs with 21st Century skills for all.
Develop specially designed executive development programs for the workforce.
Develop unique but useful and applicable programs to help small and medium enterprises (SMEs) grow.
Offer Environment, Social, and Governance (ESG) Certification, training and consultancy services.
A sustainable future and growth in line with the Sustainable Development Goals (SDG) as set by the U.N. General Assembly in 2015 underpinned all the plans. It would be the core to all future development of the set-up.
Thus began People Prowess Sdn Bhd.
People Prowess is a partner to four (4) world-renowned industry bodies offering highly-prized professional certification programs:
SAP (Germany)
QAI (US)
Dell Technologies (US)
IIBA (US)
We also collaborate with international institutions developing and offering executive development programs, such as:
Murdoch University, Australia
University of Canterbury, New Zealand
Change School, UK
People Prowess designs signature programs meant specifically for local and international needs focusing primarily on skills and behaviour, which are the backbone features of a successful business. These programs remain highly sought after as it helps raise levels of effectiveness in organisations.
We continue to develop specialized programs for SMEs lacking in resources to build talent; to develop financial capabilities; and to prepare for export markets. We do this by providing a pool of industry specialists to groom, guide, and develop the skills for organisations, entrepreneurs and their employees.
Our pool of trainers are experienced professionals who have spent the best part of over 15 years working with major organisations in their subject matter; many of whom continue to act as consultants to these companies. They aren't just domestically experienced but also come with international pedigree for many of whom were either posted abroad or held international positions.
We firmly believe in holistic solutions and the importance of aftercare is an area that is core to our sustainable approach to education. And we do this through coaching as an add-on to the training we provide. This hand-held approach we take is to help the student apply what he's learned.
More to that, we also provide mentoring to further reinforce the mindset; the habits; the discipline to strengthen the students' advancement of what they've acquired, which ultimately benefits the companies they work for.
People Prowess' mission is to empower sustainable practices in both implementation and crucially, in the mindsets of executives in Malaysian companies.
We pledge to create affordable courses, training, and coaching programs as we look to support the advances of sustainable living by offering quality education to the people.